What's fading away and what's staying post-pandemic.
Buildings possess the unique ability to influence public health for better or worse. When Covid-19 hit, we saw an overwhelming response from vendors that claimed to have an ideal solution to help building owners and operators battle the effects of the pandemic. From sprayers to lights, these proposed solutions spanned technologies and practices; however, in time, we saw that many of these ideas came with additional capital and operational expenditures for the owner, which proved less than ideal.
From hotels, to corporate offices, to high-rise condominiums to hospital bed towers, a building's design, operations, and logistics all play a part in containing the spread of illness in society. Understanding this opens the door to imagining new possibilities. The struggle to find realistic and truly effective solutions is a real challenge. This prompts us to consider: what is possible for buildings and their role in public health? And what is worth the time and money? To help answer these questions, we've gathered some key takeaways and predictions across sectors.
Trend #1
What's Fading Away: Isolation Rooms  While isolation rooms are effective, they are extremely expensive to construct and operate. In isolation rooms, supply and return must have dedicated systems running at all times.  The inefficiency and maintenance of these added units are not only costly, but a retrofit is extremely challenging without major disruption to hospital operations.
What Will Stay: Negative Airflow  Rooms with negative airflow can feature exhaust points over a patient's head rather than a traditional location near the door, creating the clean and clear airflow and limited circulation that are ideal for healthcare. With this approach, the room's air quality improves while exposure becomes minimal. As an added benefit, this is a quick design change that can be provided to the owner with no additional cost.
Trend #2
What's Fading Away: Valet  Once considered a premium experience, valet is losing its prestige. With too many touchpoints that can threaten health and wellness, valet is no longer the desired experience it once was, and we expect this trend to continue.
What Will Stay: Premium Arrival Experiences  While valet may be reduced or disappear entirely, there remains a demand for a premium arrival experience. This leaves great creative freedom in the hands of owners. Does the new premium arrival include picking up guests in a golf cart? Does a premium parking space offer special amenities or benefits? The possibilities here are endless, and there is a unique opportunity for owners to stand out and influence lasting trends.
Trend #3
What's Fading Away: Lines  Lines are quickly becoming a thing of the past. Not only does standing in line increase exposure, it is an undesirable and inconvenient experience. In stadiums, for example, guests pay to experience an event, not stand in line for food or drinks. The pandemic has forced an abrupt end to the reliance upon lines, and we expect that to last beyond the virus.
What Will Stay: Remote Orders and Check-ins  People are increasingly comfortable with ordering and checking-in through their phones, which reduces touchpoints and exposure. Though there may have been some initial bumps in the road, the remote order and check-in experiences have proven to be both convenient and efficient.
Trend #4
What's Fading Away: Hoteling  In the past few years, hoteling grew in popularity in offices across the country. Hoteling allowed workers to dynamically schedule their use of workspaces, including access to desks, cubicles, phones, and other equipment. This approach was intended to be an alternative to permanently assigned workspaces, offering employees a sense of flexibility. The arrangement fails to adapt to a post-pandemic world, though, as cleaning and sanitization proves challenging and exposure rates increase.
What Will Stay: Remote Work (when possible)  The pandemic has demonstrated that remote work is not only possible, but it could even surpass on-site work arrangements in terms of both employee productivity and morale. In sectors and businesses where remote work is not possible, we predict a resurgence in assigned, permanent workspaces to control cleanliness and promote employee wellness.
Trend #5
What's Fading Away: Awkward Retrofits  The idea of retrofitting a new technology into an old or unaccommodating space is losing its appeal. Though sometimes a retrofit works and can be better than nothing, this approach is typically discouraged. Forcing a new technology or system into an awkward and ill-suited space can easily become a waste of time, energy, and money. HEPA filters are a great example of this. Retrofitted HEPA filters burn out mechanical systems that were never intended for them, which proves both costly and inconvenient for the owner.
What Will Stay: Incorporating Technology into Designs  As an owner, your best solution is to discuss design options with your program manager. As experts in the field, program managers can help you understand and weigh all the available options. In the hands of these professionals, you can evaluate the best approach for your building in ways that will incorporate lasting solutions, benefit you as the owner, and promote public health and wellness.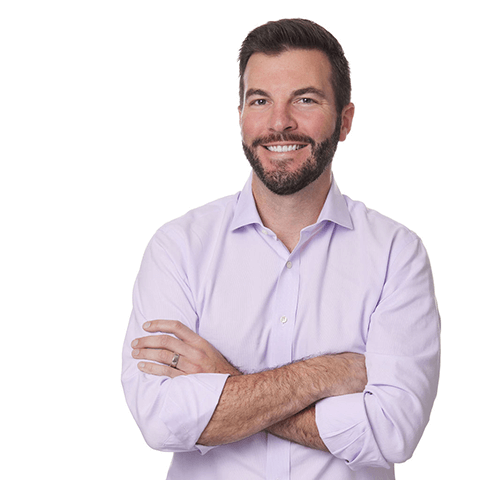 Author: Matthew Dale, Executive Vice President of IMPACT, is a skilled and formally trained project management professional. He, alongside many IMPACT team members, has studied the options in the marketplace and worked tirelessly to guide clients to a true valuable solution that meets their needs to reduces the health risks we are faced with today.