We recognize and appreciate the commitment of our A-team to various professional organizations, and IMPACT directly benefits from the continued development and education these memberships provide. For example, the Construction Management Association of America (CMAA) is an industry association dedicated to the practice of professional construction management. With several active members in the South Atlanta Chapter, there's always an opportunity for growth, networking, and celebration. Here are just a few of the ways our staff has participated and been recognized over the past year.
CMIT TRAINING: Our staff benefits from CMAA's Construction Manager-in-Training (CMIT) stackable credentials focusing on the fundamentals of construction management and offering a pathway to becoming a competent and successful construction manager. To learn more about this program, click here.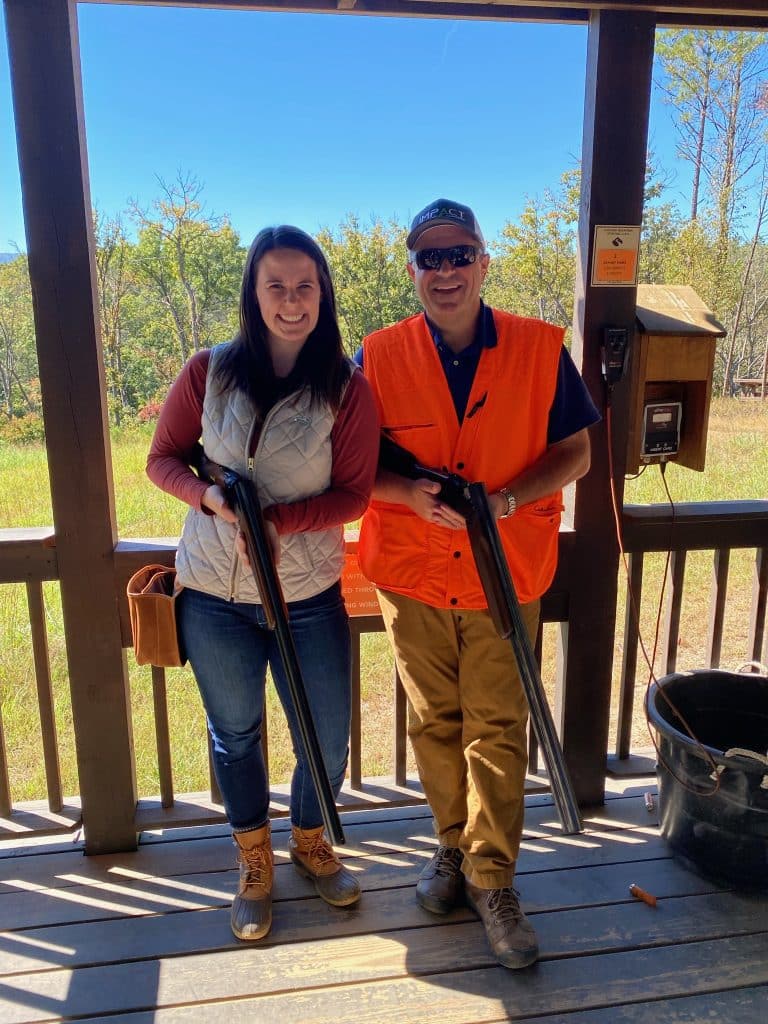 CMAA SPORTING CLAYS: Travis Epperson & Nicole Prettyman participated in CMAA-SAC's annual Sporting Clays Invitational at Garland Mountain (October 6, 2022), benefitting the CMAA-SAC Scholarship Foundation.
CMAA NATIONAL CONFERENCE: IMPACT Director and 2021-2022 CMAA-SAC President Nicole Prettyman attended the CMAA National Conference in sunny San Diego on October 9 – 11, 2022. Nicole and her fellow Board members were ecstatic to accept the Chapter Achievement Award recognizing distinguished chapters for their achievements throughout the year and overall contributions to the AEC industry and philanthropic efforts. 
(Pictured above left to right: Laura Garrett, Albion (2022-2023 CMAA-SAC President); Nicole Prettyman; and Amber Arnsdorff, Multivista, CMAA-SAC President Elect.
CMAA-SAC AWARDS GALA: IMPACT was proud to be recognized for the project management and successful delivery of Westside Park and TK Elevator's Innovation & Qualification Center. And we were thrilled to be part of CMAA-SAC's Project of the Year – Atlanta Mission: Restoration House.
CMAA-SAC DOLLARS FOR SCOLARS GOLF TOURNAMENT: The A-team had an awesome day at CMAA-SAC's Dollars for Scholars Annual Golf Tournament at The Manor Golf & Country Club last year. The proceeds from this event benefitted the fund that awards multiple scholarships annually to students across the South Atlantic chapter.