The Post-Pandemic Stadium Experience: When HealthCare Influences Fanfare
It's no surprise that the coronavirus had a negative impact on stadiums, with many surrounding towns and cities suffering losses as a result. The uncertainty surrounding operations amid the pandemic left owners with many questions and considerations, such as keeping fans safe and healthy, providing a clean and thriving environment, and preparing for a post-pandemic stadium experience.
To help owners adapt and restore operations, we have merged our knowledge of the healthcare sector with our stadium experience to offer the following top recommendations for creating a post-pandemic stadium experience:
Be Cautious of What's Trending. Not every new idea turns out to be the best idea. When Covid-19 first hit, our healthcare clients were overwhelmed by vendors that claimed to possess the best solution, whether it was lighting, ventilation, or some other method or technology. Though some of these concepts started trending, many of them proved inefficient, both in terms of capital and operational expenditures. Resist the temptation to buy too quickly into trends. Instead, look for verifiable claims and turn to your program managers for insight. A program manager's role is to look out for you, as the owner, and protect your project goals. Through careful consideration, research, and expert advice, you can make better-informed decisions without overspending or going overboard.
Touchless is Here to Stay. Touchless bathroom fixtures and doors were increasing in popularity even before the coronavirus, but now they are almost necessary. Whether it's touchless water faucets, automatic sanitizer pumps, or motion-detecting doors, touchless features help protect healthcare's essential workers, and they will do the same for people inside stadiums. Stadium owners can expand on this by providing remote ordering options for concessions, a trend also showing robust and enduring popularity. Accommodating fans by turning to digital interfaces and conducting transactions via phone affords the benefit of touchless interaction and convenience – and we know people have long preferred to avoid lines. Overall, remote orders make concessions more pleasant and boost the fan experience.
Valet May Be Passé. We've learned from the pandemic that exposure should be restricted as much as possible, which makes services like valet seem unnecessarily risky. There are other options to enhance the premium arrival experience. Owners can provide a new sense of value to customers by offering fewer touchpoints and minimal exposure along the way. Consider what it would look like to collect guests in open-air vehicles. Or offer premium guests exceptional parking spaces with enhanced amenities. The possibilities are open to creative and revolutionary solutions.
Behavior Matters. More than anything, the key to creating a healthy and thriving environment lies in our behaviors. For the post-pandemic stadium experience, consider what actions you want to influence in your visitors and staff. Expensive additions and trendy solutions can make people feel more comfortable and confident, but they typically don't improve the quality of the environment. The bottom line remains: a successful post-pandemic stadium experience will instill, inspire, and accommodate responsible behaviors and practices to promote health and cleanliness. This important detail will most likely be the deciding factor in a stadium's long-term success.
Stadiums are unique spaces – sizeable and built to accommodate large groups of people around a central focus. This distinctive environment means some healthcare practices don't translate well in stadiums. Athletes won't benefit from isolated locker rooms with negative airflow, for example, if they will be running toward each other on the field or court. Further, stadiums are designed to encourage visitors to loiter and enjoy the experience. Despite these differences, healthcare shows us what has worked in extreme environments. With the right considerations, solutions, and team in place, stadium owners can embrace their space's unique feel while also being mindful of public health and wellness.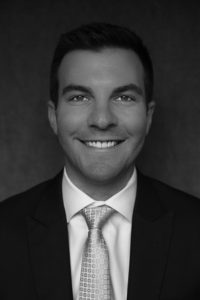 Author: Matthew Dale, Executive Vice President of IMPACT, is a skilled and formally trained project management professional with an extensive background within the sports and entertainment market sector. Acting as an Owner's Representative on complex programs like Mercedes-Benz Stadium, Atlanta United's Training Ground and demolition of the Georgia Dome, he is well-versed in all areas of the building process and remains trusted resource within the industry and the market sector as a whole.